Production and Quality Management
Production and Quality Management
We provide products with reliable quality according to customer needs.
We ensure the quality of delicate conductive pastes by performing integrated manufacturing process from weighing to packaging in clean room. Other process control management is performed to prevent contamination, and moreover, various types of evaluation and analysis using state-of-the-art analysis equipment assists to clarify suitable quality.
Production processes
Production in a class 10,000 clean room
Weighing
Pre-kneading
Kneading
Viscosity control
Inspection
Clean room

Clean room

Mixer

Roll mill
Quality management
Evaluation equipment
Rheometer

Screen printer

Beads mill dispersing system

Scanning electron microscope

Ion milling cutting system

Laser particle size distribution measurement

Specific surface area measurement

ICP (inductively coupled plasma) spectroscopy

Digital microscope

Thermal analyzer (TMA/TG-DTA/DSC)

Solar simulator

Environmental testing machines
Traceability
Kyoto Elex retains some of all products that are delivered so that the manufacturing histories can be traced. This enables us to respond to inquiries regarding quality, and if a defect occurs, we can identify the cause and address it promptly.
Acquisition of ISO 9001 certification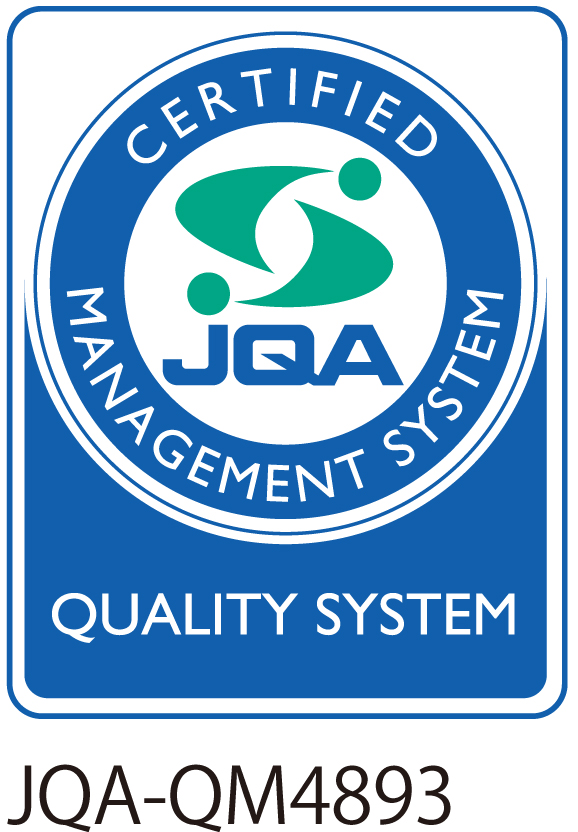 Kyoto Elex acquired ISO 9001 certification in 2000 and strives to continuously enhance quality with the aim of achieving ever higher customer satisfaction.